How to Become an Audiobook Narrator and Book Great Jobs
Smooth-voiced, expressive, and a bookworm, you want to know how to become an audiobook narrator and put your vocal charms to good use. We see you — this comprehensive post contains everything you'll need to know, from how you should start out to booking your first gigs and being at the top of every author's list. Let's go!
1. Hone your audiobook narrating skills
Before putting yourself on the market, you need to make sure you're in a position to compete with other professionals. This is no 5-minute side gig, so if you're serious about this, you'll need to commit long-term and put in the work. 
Start by improving your understanding of what makes a good audiobook narrator. It's not all tech gimmicks and sound mixing. A lot depends on the clarity of your enunciation, the tone and emotion of your voice, when and for how long you pause, and how you deliver a line. And all of the above depend on how well you prepare for each recording.
Study other narrators' techniques
Juliet Stevenson's reading from Virginia Woolf's A Room of One's Own is a masterclass in narrating
This may be something you've been working on subliminally if you're an avid audiobook listener, but for practice's sake, it's worth listening carefully to an audiobook narrated by a professional you admire, with the print book in hand. Read out a paragraph yourself, and then compare it to the professional audiobook. Make note of the things you do differently, and try to understand how you can improve. Alternatively, you can compare a professionally recorded audiobook, like the ones freely available on Spotify, to the volunteer-read Librivox equivalent. Pay particular attention to pacing — something many beginners overlook!
📚 Need audiobook recommendations? We've got a list of the best audiobooks over on our Discovery blog, along with plenty of other book recommendations!
Take a free class or paid course
Many of your competitors will be trained actors with drama school experience, or professionals who have worked in radio or advertising. Don't let that intimidate you: audiobooks are their own art, with 'radio voice' often proving too boisterous and 'drama voice' too uneven for the format. Competition aside, you should always strive to improve your acting and producing skills — and there's plenty of free advice, tips, and even classes on the internet (not to mention the paid services of experienced voice actor coaches, if you can afford them). 
💡A free resource to start with is Patrick Fraley's lesson on breathing for audiobook narrators on YouTube.
Learn to mark up a script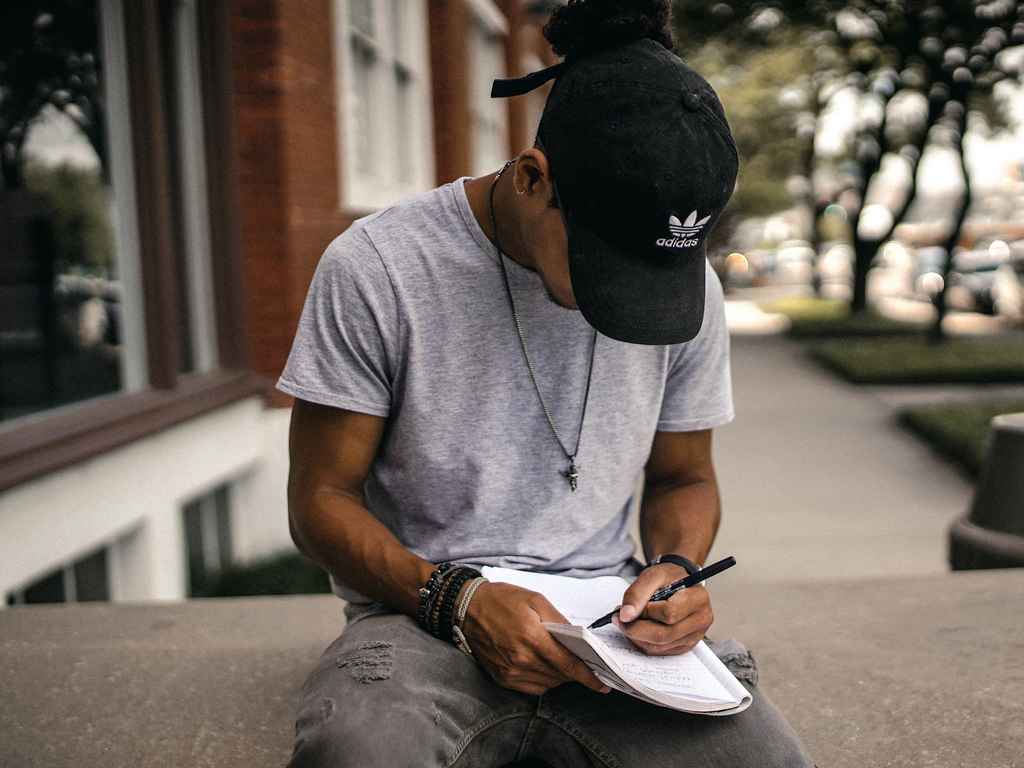 Whether you're planning to read from paper or from a digital device (the latter might be preferable to avoid recording the sound of rustling pages), you'll need to study your texts thoroughly before a session in the studio, and mark them up to aid your delivery. This involves highlighting different characters' speech with different colors, making notes about factors that might affect their speech (personality traits, emotions, age, dialect or accent indicators), and gaging the overall tone and mood of the work to determine how you should narrate it. Having markings in your script means that you can easily scan ahead and adjust how you read the next line.
2. Set yourself up with the right tools
Once you've worked hard to improve your technique, it's time to turn to the more technical side of things: your tools and portfolio.
Master the recording process
Sure, you might dream of being hired by a 'Big 5' publisher, going into the studio and recording audio that gets mixed and produced by professional sound engineers. But before you get to that point, you'll need to master the practicalities. We've previously written an extensive guide to the various technical details of recording an audiobook, so head that way for advice on optimizing your home studio, selecting the right headphones and microphone, and learning to use recording and editing software to produce flawless audio.
Record a demo (or a bunch of demos)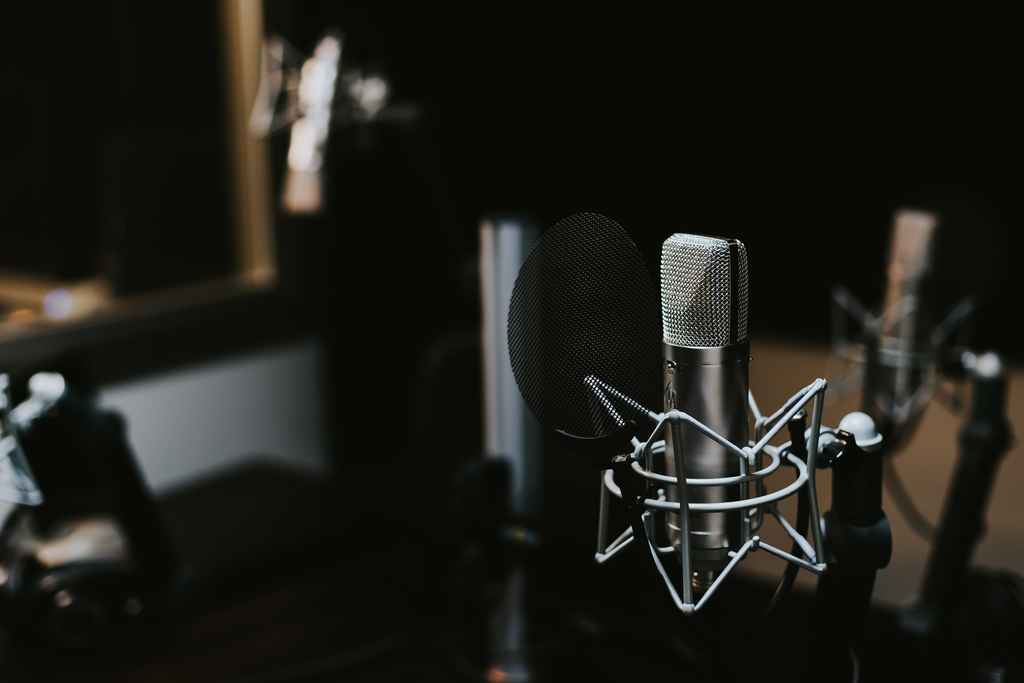 A demo, in the audiobook world, is a 5-10 minute recording given as a sample of your services to authors and publishers considering hiring you. A few quick facts about demos:
They do not need to be public domain books;
Fair use restrictions under copyright law mean you shouldn't exceed 10 minutes of reading at most;
Multiple demos mean you get to show off more accents, tones, or genres;
Demos should be easily accessible on your website or profile if you're using a gig marketplace.
You'll notice a vast improvement with time and practice, so it's important that you don't neglect to update your demos with samples of more recent work as time passes and your career grows. Like a writer's portfolio, your demos are the best indicators of the quality of your work, and they determine whether you get a gig or not — so if there's ever a time to be a perfectionist, it's when you're recording your demos. The right equipment can improve the quality of the sound, but not the quality of your narration. Take the time to practise and perfect your sample so it stands out.
🎧 If you're looking for some demo inspiration, head to this post for a list of places where you can access free audiobooks.
3. Secure your first jobs
It's time to spread your wings and soar like an audiobook narrator eagle… Well, perhaps not quite so gloriously just yet. Finding your first gig requires some hustling, but we believe it's always best to know it's coming, rather than go in expecting effortless triumph. So expect some hustle, take a deep breath, and let's take a look at your options.
Give digital marketplaces a go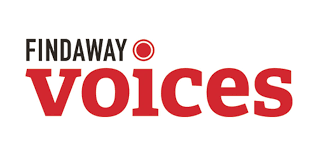 When you're starting out, the most straightforward way to look for audiobook narration jobs is to sign up to digital marketplaces and offer your services there. We recommend Findaway Voices, but ACX is also popular. The important thing is to remain flexible and be prepared to work on any sort of project while you're still in need of experience. Then, once you've built your reel, you can be more selective. 
Note that these marketplaces require you to be comfortable with the production and audio mastering side of things, so if you previously skipped that technical advice post we recommended, here's the link again: How to Record an Audiobook in 6 Steps.
Check out voice agencies
If you're thinking "I'm a creative, not a businessperson! I have no idea how to approach publishers or negotiate contracts," then congratulations, you can now fully empathize with authors looking for literary agents. In the world of audiobooks, agents are not considered absolutely essential, but they can help you land particularly lucrative opportunities, negotiate better terms, and generally manage your audiobook narration career. 
Do note that getting an agent should not be the first thing you do. Agents need to see some proof that you're a) serious and b) capable, so it's best to approach them once you've already got some experience.
🚨 Be wary of anyone who claims they are a voice agent and asks that you pay them money upfront. Research agencies thoroughly to avoid scams.
Audition for more lucrative gigs
Auditions are where things start to get seriously competitive. Held by big 5 publishers, smaller presses, and indie authors alike, audiobook auditions work just like film auditions: you show them what you've got, and they pick the person that best fits the vision of the author/producer. You'll notice we didn't say "the best narrator," because the deciding criterion won't be your skill level, but how closely you match what the producer has in mind. For that reason, if a casting call states a desired age, gender, or accent, you should respect your own time, and the producer's, and only audition if you meet the stated requirements.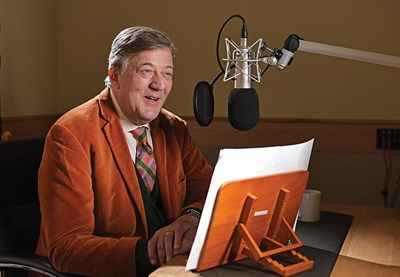 Much of the time, the people holding the audition will get in touch with you. They'll hear your samples and invite you to audition for a particular audiobook — which means the process starts with making yourself visible. Agents help, but they aren't the only way to make yourself known. If you hope to become an audiobook narrator for a specific publisher, some Googling should help you find out how they source narrators. If they ask that you upload your demos onto a talent website (Penguin Random House Audio, for example, uses Ahab, a talent pool website), make sure you do that, and keep it up to date. Alternatively, try to find out whether a particular employee is responsible for casting narrators, and provide them with your demos and contact details.
💡Note that auditioning for an audiobook narration gig generally means you send the producers a digital sample that they compare to those submitted by other candidates. Sorry if you were hoping for a dramatic, IRL X-factor moment!
4. Take your audiobook narrator career to the next level
Once you've got a robust network of contacts and a regular stream of gigs coming your way, you can look into specializing in a particular niche, negotiating better contracts, and growing your career. 
Be more selective
Now your career's already in motion, you aren't going to need experience just for the sake of experience — as is the case for someone just starting out. This means you can be more selective with the gigs you take on: if you were previously willing to do projects you weren't super enthusiastic about, you can now turn those down in favor of more appealing audiobook narration jobs.
This also means you can choose to take on more gigs from a particular genre, if you've found that your voice is particularly appealing to authors and publishers in a specific niche. Many audiobook narrators develop a 'brand' by repeatedly voicing books in the same genre: Emilia Fox, for example, is listed as the narrator of 70 mystery, thriller, and suspense titles on Audible. Next time someone's looking for a prolific crime narrator, you can bet she'll be one of the names considered.
Consider becoming a member of industry groups like the APA or SAG-AFTRA
The Audio Publishers Association (APA) offers many valuable member benefits, including educational material and networking opportunities. The APA also gives out the prestigious Audie awards, publishes AudioFile magazine, and organizes the annual Audio Publishers Association Conference, all of which offer really valuable insights into the audiobook industry — including its trends, changes, and challenges. In short, any serious audiobook narrator ought to be keeping up to date with the APA's activities.
Another important organization is the SAG-AFTRA: the Screen Actors Guild - American Federation of Television and Radio Artists. This labor union champions the rights of audiobook narrators, among other media artists. If you meet their eligibility criteria, becoming a member of SAG-AFTRA means you'll have guaranteed minimum rates, as well as other benefits like credits towards health and life insurance. Needless to say, membership comes with access to lots of industry resources, and the chance to make important contacts.
Keep growing your network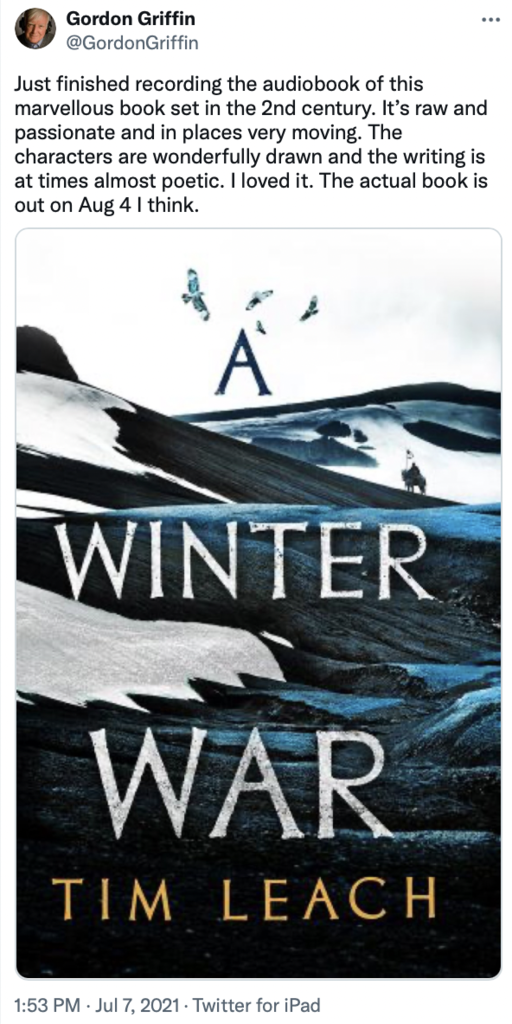 We've said it before and we'll say it again: friendships and connections are usually the sort of thing you just fall into if you go through life as a kind, friendly, and helpful person. So if you're nice and professional to work with, you're only going to help your career.
Beyond not being horrid to work with, though, there are still things you can do to strengthen your connections and put out some good karma:
Help mentor up-and-coming audiobook narrators;
If you hear about opportunities that suit narrators you know, send gig details their way;
Offer authors your services for further, promotional work (e.g. audio ads);
Share any books you record on your social media!
If you do everything in your power to help other people grow and succeed, that good karma is sure to find its way back to you.
And that's all of our advice on how to become an audiobook narrator — we hope your questions have been answered, and wish you the best of luck on this professional journey!